From the Chairman's Desk
"If you want to succeed, you should strike on new paths, rather than travel on new paths rather than travel the worn paths of accepted success." It brings me immense pleasure and pride to welcome you to Royal Convent School. It is a premier educational institution where knowledge is the greatest wealth that equips students to face the challenges of life competently. It is a matter of intense satisfaction that we have completed our successful 17 years under the kind supervision of the Royal Convent Educational Society (Regd.) N.S. Wala. The threshold of any educational institution is its teachers who help in moulding the young minds into responsible sensitive human beings and it is a matter of great pride that the whole Royal Team leaves no stone unturned to achieve these goals.
RCS offers a wide range of activities, skills, exchange programs, international award schemes, physical activities, art education, work experience and so on. The highly developed web of activities leads towards the harmonious development of our children. At last, I would like to conclude with these lines of 'Robert Frost'
The words are lovely, dark and deep
But I have promises to keep,
And miles to go before I sleep,
And miles to go before I sleep!!
Mr. Gurdip Singh Walia
B.Tech (Mech.), M.B.A.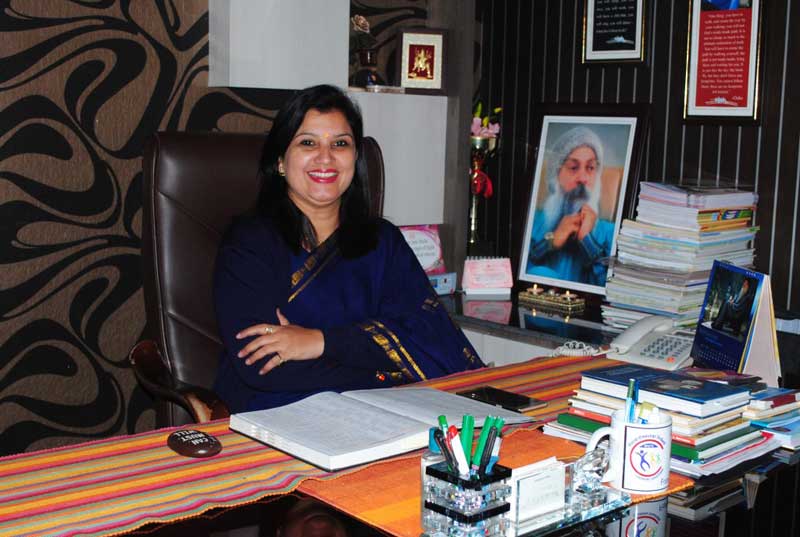 From the Manager's Desk
To begin with, I think what we do in schools today will have a great impact on the future of the country. As such, it is critical that we equip our pupils with the relevant skills, attitudes and values needed to rise up to the challenges of a rapidly changing world.
Education must nurture the whole child. Apart from the knowledge and skills every child needs to have strong character, healthy habits, team spirit and the ability to appreciate the aesthetic aspects of the world around him. We at RCS seek to develop the potential of our pupils to the fullest, so that they become innovative individuals, good team players and responsible citizens.
We rededicate ourselves to the magnificent vision of good education based on our motto which shall ever inspire its students throughout their lives.
"Hands to untie knots with
Hands to dismantle walls with
Hands to hold the hands of others with
Hands to create change with…..
Mrs. Sonika Walia
M.A. (Hindi, Pol. Sci.), B.Ed., M.B.A.
From the Principal's Desk
For all the parents the education of their children is of the greatest importance and selecting the right school is not an easy task. The benefit of a sound education is one of the greatest gift you can bestow on your child. It is something the child cannot lose or will be taken away from him.
Royal is acknowledged as one of the leading school in area. I think, we have captured the spirit of our fabulous school in words and pictures here. We are committed to the highest standard of education, activity, sports, computer education, personal accomplishment and positive reception of ethical principles and societal merits in RCS. Good discipline goes hand in hand with excellent teaching.
RCS basically aims at quality education and on all sides of maturity of student's traits providing stress liberated edifying surroundings for a free appearances of their activities that the school always unfastens to them
When school and parents work together children flourish.
We believe in 'Growing Together'
Mrs. Reema Grover
M.A. (Eng., Edu.), B.Ed.
Principal